WeedSecure
WeedSecure is a weed fabric that provides the ultimate solution for uncompromising weed control. Win the relentless battle against common garden weeds and more troublesome plants, like horsetail, with our trade-quality weed control fabric.
Reclaim your landscape from weeds with our superior (needle punched) non-woven geotextile. Its design provides a firm barrier that halts weed growth, whilst ensuring the vital flow of water and nutrients to nourish your plants.
Benefits
Not only does WeedSecure Pro provide an unbeatable solution for weed matting, but its puncture-resistant qualities also make it the ideal protective geotextile.
When used above or below membranes, or root barriers, the fabric safeguards them from potential punctures, ensuring long-lasting and effective protection.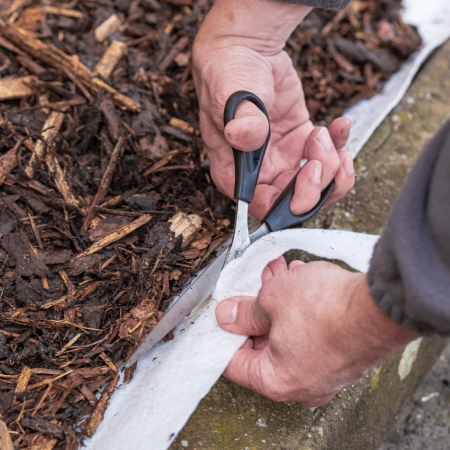 WeedSecure Pro Datasheet
Details and specifications of WeedSecure Pro weed membrane. Perfect for use as a protective membrane, or premium weed barrier solution.
Download now